Best Fujifilm lenses 2022
Welcome to my Buyer's Guide for Fujifilm lenses! I'll start with a quick guide to their ranges and what to look out for, followed by my personal suggestions for building a variety of systems, and finally a list of all the models I've reviewed or tested and can recommend. So if you're looking for a Fujifilm lens, you've come to the right place! For more information on bodies, check out my Fujifilm Camera reviews page.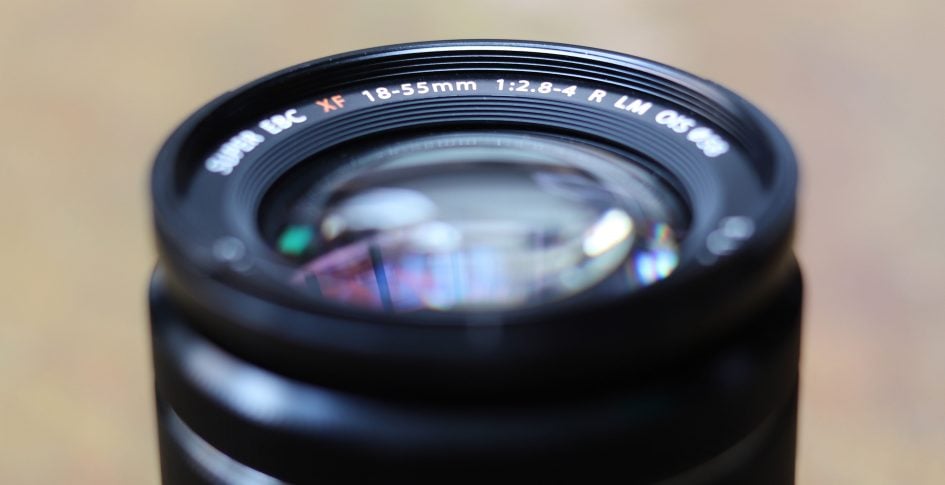 Fujifilm lens specifications and terminology
Fujifilm has two lens systems, one designed for its X-Mount series and the other designed for its GFX medium format series; I'll be covering the X-Mount here, but may include GFX in the future as the system and choice of lenses grows.
X-Mount lenses are designed for X-series bodies, including the X-H, X-Pro, X-T, X-E and X-A models. All X-series bodies employ APSC-sized sensors which in turn reduce the field-of-view by 1.5 times, so a 50mm lens becomes equivalent to 75mm on a full-frame body.
Fujifilm's X-Mount lenses are divided into two main groups: XC models are lightweight entry-level models designed for budget bodies, while XF models deliver higher performance from build to focus to optics. There are also a handful of specialist MK lenses designed for cinematography, MKX for Fujifilm X-Mount bodies and MKE for Sony E-mount bodies.
Within the ranges, look out for the following letters: WR refers to weather resistance, LM means focusing is performed by a fast linear motor ideal for tracking sports and action, R means there's a dedicated aperture ring, PZ refers to Power Zoom for motorized zooming, and OIS stands for optical image stabilisation. Note unless you have an X-Mount body with built-in sensor-shift stabilisation like the X-H1, you will need an OIS lens to iron-out the shakes; if you're using non-OIS lenses on unstabilised bodies you'll have to hold steady. Now for my recommendations and as always I'll only cover models that I've personally tested to some degree; I've linked each lens in the next section to their product page at B&H for pricing, and in the section following that I'll provide links to my reviews and samples galleries.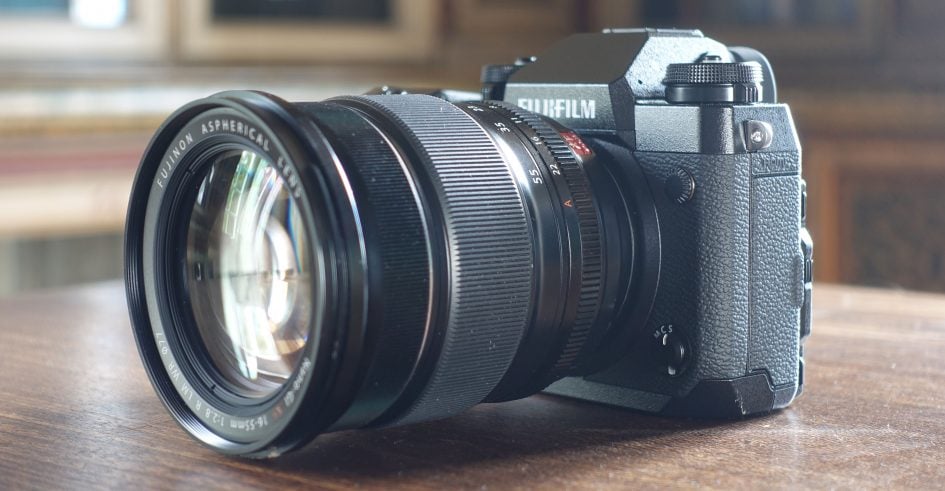 Recommended Fujifilm lenses
If you have an entry-level Fujifilm body, you'll almost certainly already own an XC series kit zoom like the XC 16-50mm f3.5-5.6 OIS II or the more recent XC 15-45mm f3.5-5.6 OIS PZ which is the first in the Fujifilm catalogue to feature a powered zoom for smooth adjustments in video. If you're after a longer lens to complement it, then the ideal match is the XC 50-230mm f4.5-6.7 OIS II, a lightweight and affordable telephoto zoom.
If you're after a classier general-purpose zoom or are choosing a lens for a new higher-end body, Fujifilm offers three options in the XF series. The XF 16-55mm f2.8 R LM WR delivers a classic 24-83mm equivalent range with a constant and bright f2.8 aperture, making it the ideal choice for pro event and portrait shooters; it's weather-resistant too, although sadly lacks optical stabilisation. If you're willing to sacrifice the bright aperture for a broader range, the XF 18-135mm f3.5-5.6 R LM OIS WR starts at a slightly less wide 27mm equivalent but extends much further to 203mm, while also sporting weather sealing and optical stabilisation. Both these lenses are fairly hefty though, so if you want a lighter option for one of the smaller bodies, then my personal choice is the XF 18-55mm f2.8-4 R LM OIS, which may be one of the older models but delivers the classic kit zoom range with above average quality and a brighter than average aperture in a compact package with stabilisation, albeit without weather sealing. If you're after a telephoto to complement it in coverage without the cost of the pro-level tele-zooms, then the XF 55-200mm f3.5-4.8 R LM OIS is a sensible choice.
If you're after a higher-end telephoto zoom for capturing action though, Fujifilm offers two great options with quicker Linear Motors designed for fast autofocusing, along with weather-sealing and optical stabilisation. The XF 50-140mm f2.8 R LM OIS WR delivers the classic 75-210mm range with a constant and bright f2.8 aperture beloved by pros and is the perfect match for the XF 16-55mm f2.8 R LM WR. If you need longer reach, then aim for the XF 100-400mm f4.5-5.6 R LM OIS WR. Both lenses are unashamedly high-end options, large but physically-matched for the X-H and X-T series and exploiting their autofocus capabilities; both lenses are also compatible with the XF 1.4X TC WR and XF 2X TC WR weather-resistant tele-converters. Pro sports shooters with a pro budget to spend will also be tempted by the XF 200mm f2 R LM OIS WR.
If you're into ultra-wide architecture and landscape photography, you have two zooms to consider. The first is the XF 10-24mm f4 R OIS, one of the older lenses in the collection but one that remains a favourite thanks to a useful range, filter thread, optical stabilisation and relatively affordable price, although sadly there's no weather sealing on the original model; note an updated Mark II version now includes weather sealing. The second option is the XF 8-16mm f2.8 R LM WR which zooms wider albeit not as long, while boasting a brighter f2.8 aperture and weather-sealing. This lens is much higher-end though: larger, heavier, double the price and lacking a filter thread; see my Fujifilm XF 8-16mm f2.8 review for more details. There's also the older XF 14mm f2.8 R to consider, but if you're looking for a fast ultra-wide prime, the Samyang 12mm f2 is a tad wider, a stop brighter and one third of the price – a great deal even if it's manual focus only.
Portrait shooters have multiple options to choose from, including four excellent short telephotos. There's the XF 56mm f1.2 R, delivering a classic head-and-shoulders equivalent length of 84mm with a bright aperture for very shallow depth-of-field effects; it's also available in an 'APD' version for those who want more stylized, smoother rendering of blurred areas, but I'm personally satisfied by the original model; see my Fujifilm XF 56mm f1.2 review for more details. If your budget is tighter, you could go for the XF 50mm f2 R WR which is smaller, lighter, cheaper, focuses closer and is weather-resistant too, albeit with a slower f2 aperture; see my Fujifilm XF 50mm f2 review for more details. Meanwhile for those with more to spend, the higher-end XF 50mm f1.0 delivers the sharpest details and smoothest bokeh of the three; see my Fujifilm XF 50mm f1.0 review for more details. Pro event shooters who need the flexibility of a zoom should aim for the XF 16-55mm f2.8 R LM WR. If you prefer more distant portraits, consider the very sharp XF 90mm f2 R LM WR or the XF 50-140mm f2.8 R LM OIS WR, although I personally found the former hard to compose with precisely unless using a body with built-in stabilisation.
If you'd like to build a kit around prime / fixed focal length lenses, Fujifilm's X-series offers a variety of excellent options. Indeed I'd say the primes are a highlight of the system, although remember the majority lack optical stabilisation so if you're prone to camera shake then either aim for a body with built-in stabilisation or ensure you're using sufficiently fast shutter speeds to compensate.
If you're on a tighter budget or desire smaller and lighter primes, then I'd go for the latest f2 models which all boast compact barrels and weather-resistance. The XF 23mm f2 R WR, XF 35mm f2 R WR, XF 50mm f2 R WR and the slightly dimmer XF 16mm f2.8 R WR make a fantastic four, but if I had to choose just one, then the XF 35mm f2 R WR with its approximately 50mm coverage makes a great standard lens – it's the no-brainer for Fujifilm owners.
If you want lenses with brighter apertures and arguably more attractive rendering (albeit sometimes at the cost of corner to corner sharpness versus the f2 versions), then there's another fabulous foursome to tempt you: the XF 16mm f1.4 R WR, XF 23mm f1.4 R, XF 35mm f1.4 R, and the XF 56mm f1.2 R.
Macro shooters have two choices: the XF 60mm f2.4 R Macro and XF 80mm f2.8 R LM OIS WR Macro. The latter is double the price, but is worth the extra for macro fanatics who require 1:1 magnification with the additional benefits of weather-sealing and optical stabilisation.
And finally, my own personal choices? When I'm travelling with a Fujifilm body, I normally take three lenses with me: the XF 10-24mm f4 R OIS for ultra-wide shots, the XF 35mm f2 R WR as my walk-around general lens, and the XF 56mm f1.2 R for formal portraits, details and short telephoto shots. I'm very happy with this triplet!
Keep reading for my detailed reviews of selected Fujifilm lenses and sample image galleries! Check prices at Amazon, B&H, Adorama, eBay or Wex. Alternatively get yourself a copy of my In Camera book, an official Cameralabs T-shirt or mug, or treat me to a coffee! Thanks!
---
All my Fujifilm lens reviews
---