Hello, I'm Gordon Laing, Editor of Camera Labs! On this page I'll tell you a little bit about myself and what makes Camera Labs different from the other photography publications out there.

But first the numbers! The Cameralabs website has grown steadily since launch in 2005 and currently serves over 371,000 pages to 132,000 unique visitors / users a month. I present video reviews on YouTube which have been watched over 61 million times, and have a strong following on the leading social networks with over 213,000 subs on YouTube, over 13000 on Instagram, and over 8400 on Twitter. (Figures correct as of May 2022). The occasional Cameralabs Cafe Podcast was relaunched in June 2019 on my YouTube channel and in audio only, with around 6000 views on YouTube and 3000 to 4000 audio downloads per episode.
As for me, I've been into photography since early childhood, shooting film from the late Seventies and graduating to digital in the mid-Nineties. In particular I love finding out how cameras, computers and other devices work. I pursued the science behind them at the University of Kent, graduating with a degree in Physics, before taking my first job as a staff writer on Personal Computer World, the longest-running PC magazine in the UK.
During seven years at PCW I specialized in imaging hardware and graphics software, reviewing digital cameras from their birth with the 0.3 Megapixel Apple QuickTake 100 along with early versions of Adobe Photoshop. I later become the Editor of the magazine before kicking-off a six year freelance career, regularly contributing to Digital SLR User, Professional Photographer, MacUser, PC Pro, Computeractive, T3, The Times Educational Supplement, The London Evening Standard and The Register. During this time Ilex Press / Sybex also published my first book, Digital Retro, an illustrated history of home computers in the Eighties.
After 13 years of writing for technology and photography magazines in the UK I launched Camera Labs. I was frustrated by the lack of detail in typical magazine and web reviews and loved the idea of being entirely responsible for my content along with its marketing and presentation. Today my reviews are amongst the most detailed out there, often running to over 20,000 words each.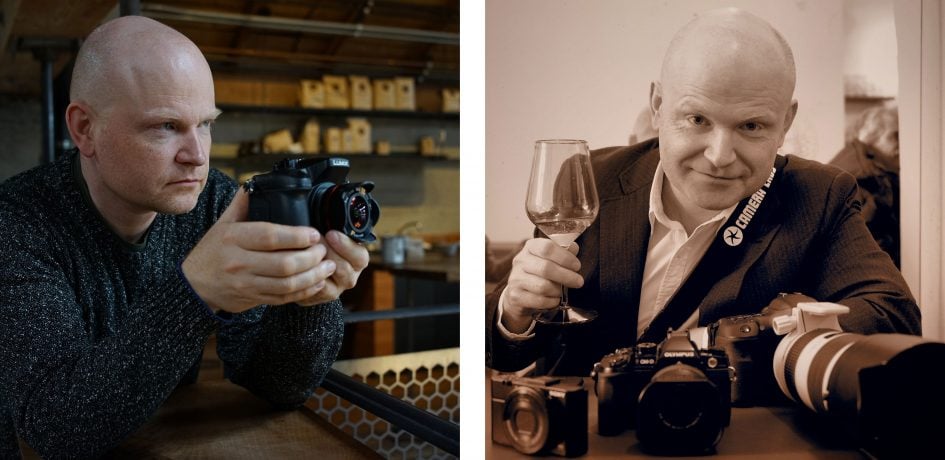 I'd also become tired of technical charts being used to evaluate cameras, so shortly after launching Camera Labs swapped them for real-life tests which revealed how they'd actually perform in natural conditions. So rather than studying charts shot at close range under artificial light in my reviews, you'll find landscapes, shot at infinity under natural light. I also look beyond just image quality and take a close look at how a camera handles, especially the response, focusing and continuous shooting capabilities. My time on technology magazines also means I embrace new features like live view, movies and Wifi, so you'll always find detailed reports on every aspect of a camera, both traditional and modern.
As a photographer, I'm also keen to share a selection of sample images that are attractive to look at as well as being technically useful. I'll always try and find great-looking subjects around my home town of Brighton in the UK, along with taking test models on my travels. I'll post many of these in the run-up to the completion of a review, demonstrating what the camera can and can't do, and in the blog section of the site you'll find reports on some of the more interesting places I've visited.
In 2017 I compiled 100 of my favourite travel photos into a book, telling the stories and techniques behind them, in particular celebrating the fact all were JPEGs straight out of mirrorless cameras with no Photoshop. 'In Camera' is now on its second print-run in English and has been translated into French, Italian and Czech.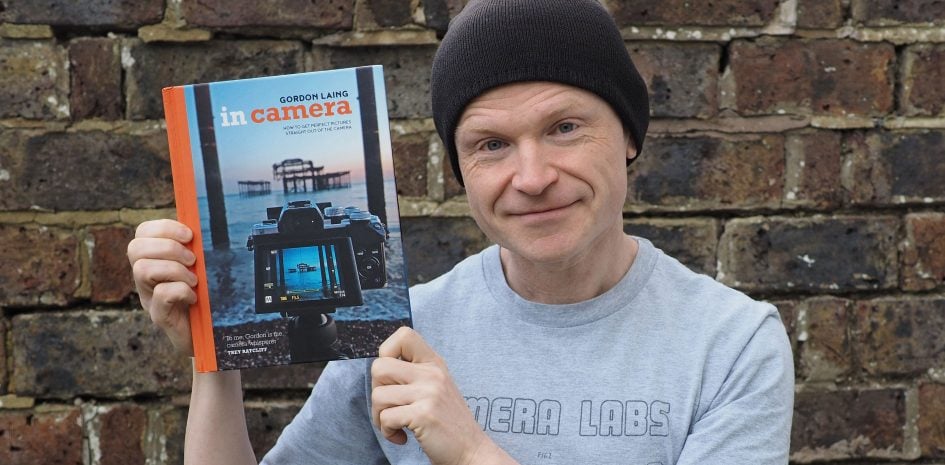 Running your own site also means you can decide how you'd like it to look. I feel many websites deliver a poor experience to their readers, bombarding them with links and adverts, many of which are irrelevant to photography, and in some cases, actually distasteful. I believe the way forward is to deliver a clean and simple editorial experience, allowing you to quickly find what you're looking for and enjoy it without distraction. I want Camera Labs to be one of the most attractive-looking review sites out there and for you to enjoy reading my content.
I've also really thrown myself into social networking and instead of just pushing automated links to my content, I spend several hours each day to personally write all my posts and actively engage with followers.
Finally, I also host an occasional podcast show about photography with Doug Kaye. The Cameralabs Cafe Photography Podcast gives us the chance to discuss cameras and the World of photography in a friendly and approachable style!
I believe it's the real-life tests, in-depth coverage, clean presentation, video broadcasts, podcasts, travel element, published books and social engagement which make Camera Labs unique in the world of photography publications.
Today Camera Labs also remains almost entirely a one-man operation. I'm the photographer, writer, editor, publisher, marketing man and tea boy. Since each of my reviews can run to over 20,000 words across several pages I can only manage to cover the most important models, although I've increased the coverage of products by commissioning a number of freelance contributors. Most notably Ken McMahon, a former colleague on PCW magazine, now writes most of the entry-level camera reviews, drone author Adam Juniper handles the flying cameras, Ben Harvey collaborates with me on vlogging projects, while Camera Labs' forum moderator Thomas delivers regular in-depth reviews of Nikkor lenses.
None of this would be possible without your support. Check out my selection of Cameralabs T-Shirts, my In Camera book, or simply consider treating me to a cup of coffee at my favourite café via PayPal – you'll see links to do this on every page, including clicking my face above!
Another great way to support Camera Labs is to tell your friends, family and colleagues about the site. If you like an article, then please do share it with your friends – it really does help! And don't forget to follow me on your favourite social networks as I'm always up for a chat about my loves of photography, technology, science, food and travel!
Thanks and see you online!
Gordon Laing, Editor, Camera Labs